Luxembourg's European Day multimedia campaign emphasizes the need for a more inclusive digital landscape
In 2019, Luxembourg joined the other Member States in signing a declaration committing to Women in Digital, an initiative taking on tech's gender disparity. As part of the initiative, countries promised to take steps to increase equal participation in digital – the most recent action being European Day for Women in Digital. On April 22, 2021, a handful of EU nations, launched a series of activities and marketing campaigns highlighting the need for significantly more women in the tech industry. In Luxembourg, the day began with a video message from Prime Minister Xavier Bettel underlining the impacts of this gender gap on innovation and the nation as a whole.
This was the first piece of a larger awareness campaign undermining stereotypes, raising awareness about job opportunities and encouraging women to pursue careers in technology.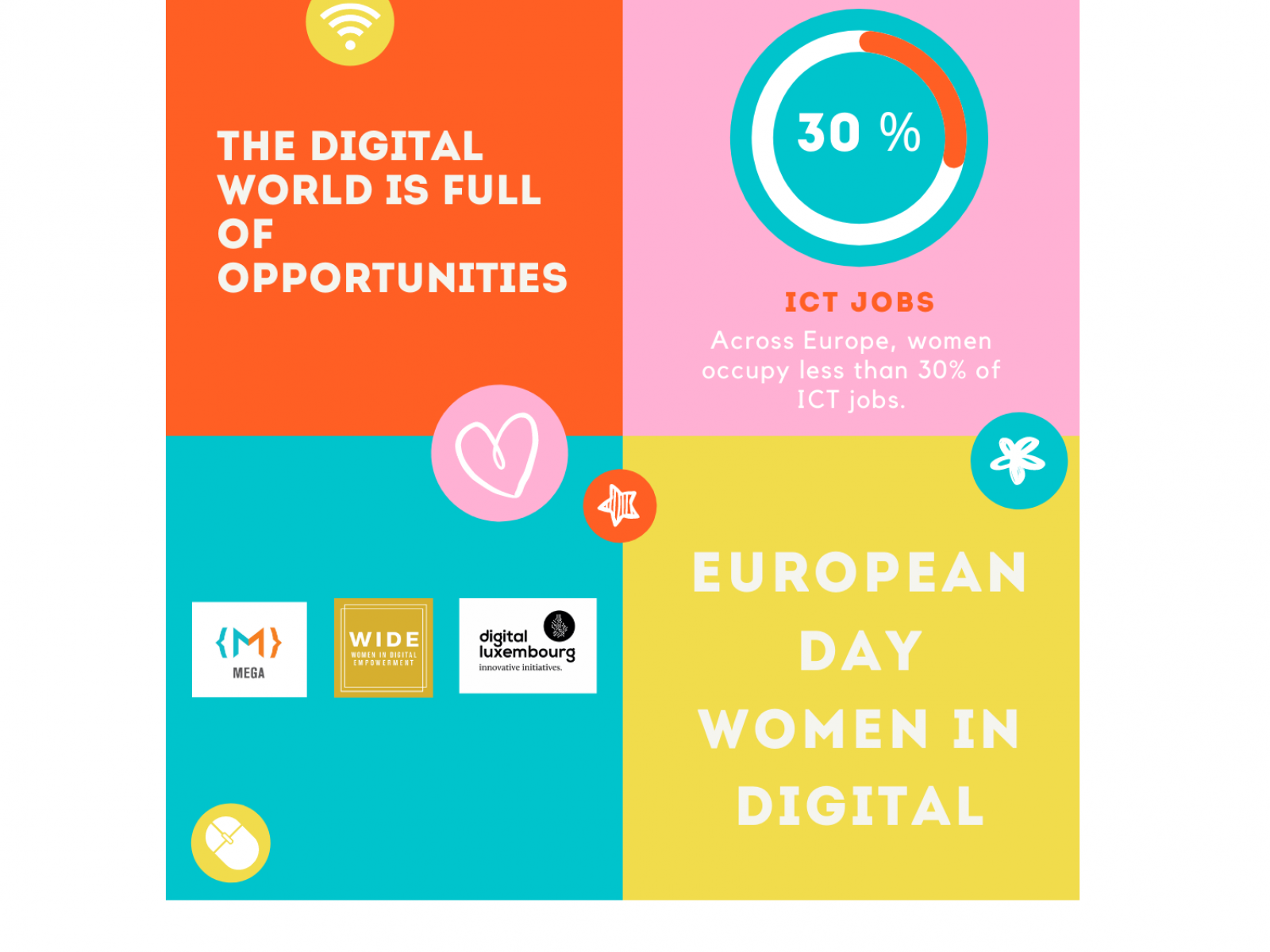 Throughout the day, coordinated social media infographics put the statistics in plain view: only 12% of IT students are women; just 9% of developers are women; and across Europe, women occupy a mere 30% of ICT jobs. Marina Andrieu, Executive Director and Co-Founder, Women in Digital Empowerment, closed the day by moderating a panel of experts from fintech, ICT and cybersecurity.
In the race to cultivate sufficient ICT talent that keeps up with innovation, countries cannot afford to exclude any demographic. More importantly, as digital solutions become increasingly more relevant to our everyday lives, diverse points of view ensure that they account for everyone's needs.