In partnership with the Department of Media, Telecommunications and Digital Policy with digital Luxembourg and the Digital Skills and Jobs Coalition, IMS Luxembourg organised its digital edition of Speed Meeting* on Tuesday 14th of September: The Digital Skills Matchmaking.
Welcomed during the opening day of the ICT Spring, IMS Luxembourg member companies as well as Digital Coalition members interested in digital technology were invited to meet a selection of innovative digital projects. The aim of this meeting? To facilitate exchanges and create win-win partnerships.
The Matchmaking was introduced and launched by a video message from Prime Minister Xavier Bettel. Claudine Kariger, Senior Policy Advisor, Department of Media, Telecommunications and Digital Policy / digital luxembourg present at the event aligned herself with this message: "Together with other stakeholders, our Department through its digital luxembourg initiative encourages the development of digital skills projects for a tech savvy population with regard to advanced technologies and next generation infrastructures."
Participants were able to benefit from the expertise of:
Laetitia Gill, Executive Director of the Centre for Philanthropy at the University of Geneva (Switzerland), on the key success factors of partnerships,
Joëlle Jouret, Head of Government Affairs and Public Policy for Google, on Skills partnerships with Luxembourg training providers.
As Laetitia Gill reminded us: "Partnerships are essential to help achieve the Sustainable Development Goals of the UN Agenda 2030. The COVID19 pandemic has shown that digital tools can be a formidable accelerator for developing efficient partnerships. Digital technology must be inclusive and serve the common good. It must not be an end in itself, the virtual must not replace the real".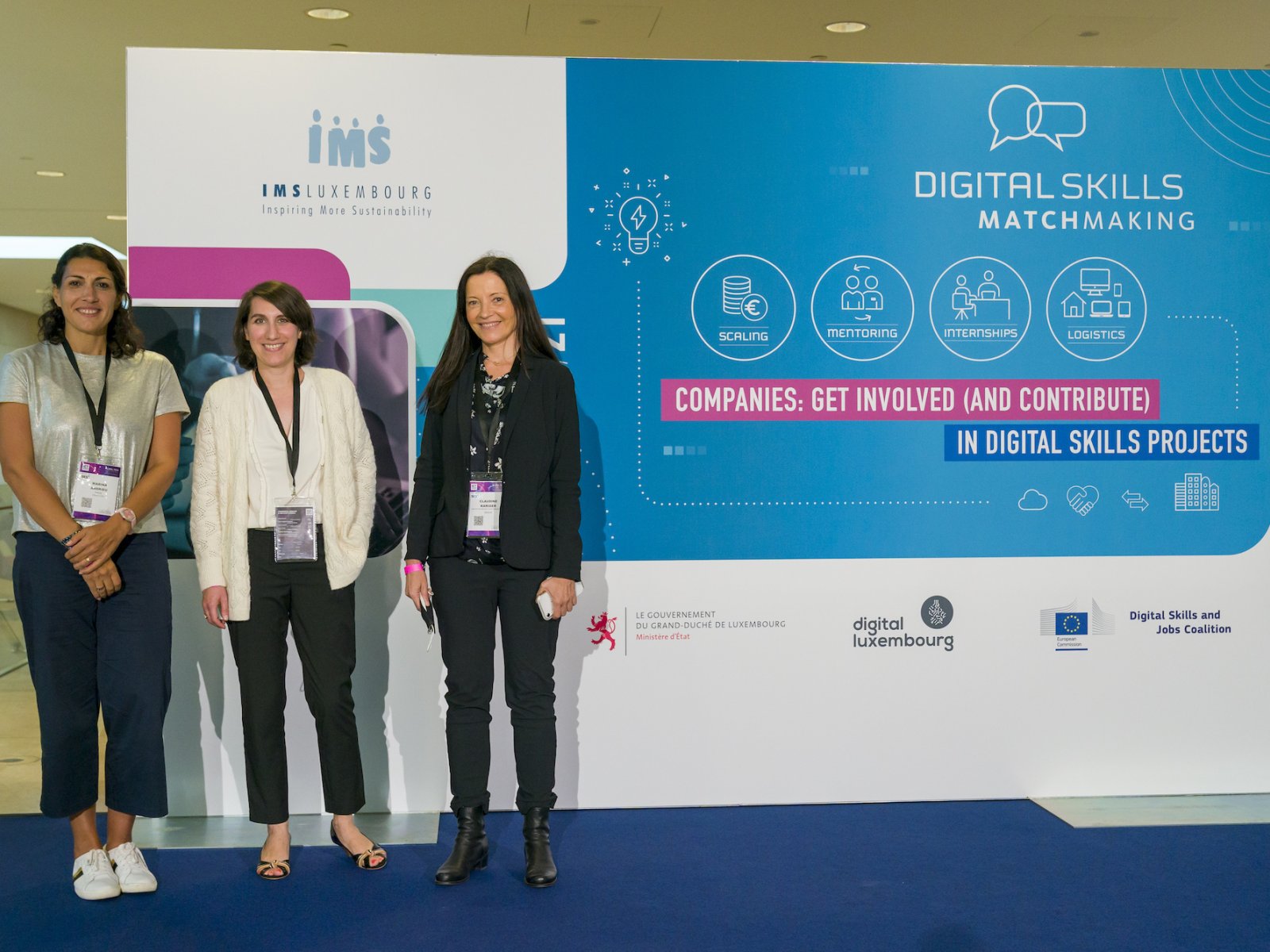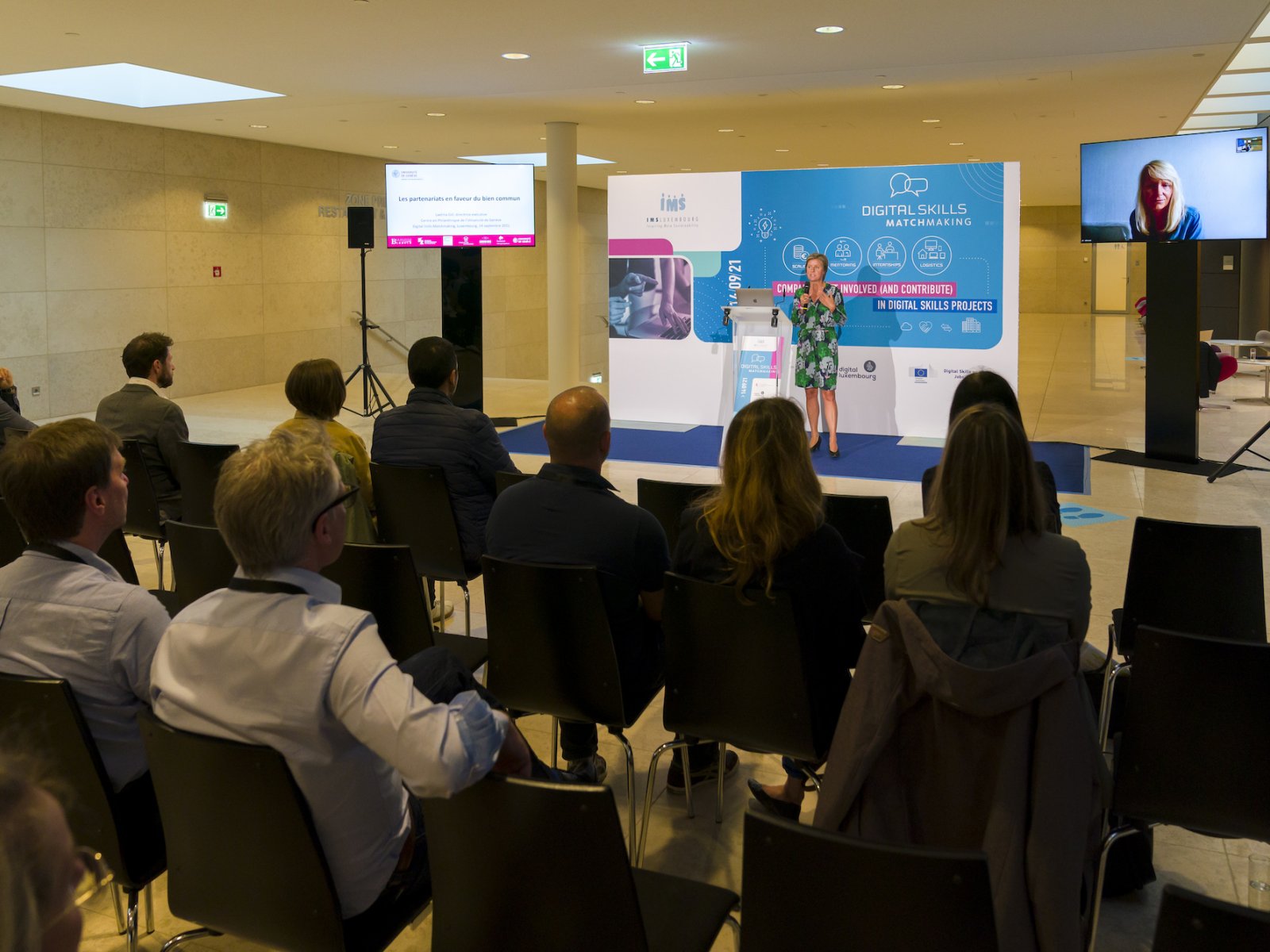 Companies undergoing digital transformation and the evolution or disappearance of certain professions will be able, resulting the partnerships, to benefit from the expertise of the players but also to find a source of qualified labour in these new fields, to put their CSR strategy into practice, or to mobilise their employees in a voluntary approach.
The project leaders were looking for coaching, mentoring, advice, or financial and logistical support.This first edition was a great moment of face-to-face exchange, and several partnerships were signed during the event!